Close Menu
Enter your search
Results
Trending Searches
Recent Searches
/*BF CE COMPONENT STYLING*/ /*END BF CE COMPONENT STYLING*/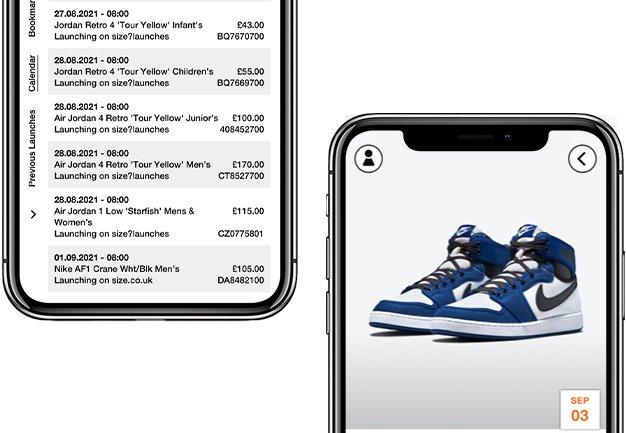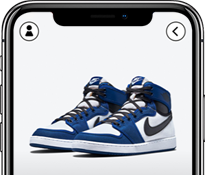 If you're after the latest drops, then we've good news; size? launches is here to help. Our online draw system gives you the chance to get your hands on the latest releases. And the best part? It's fair, quick and really easy to enter.
For more information on how to use the size? launches app and the draw payment process, click here.
​
Never Miss a Launch...

Increased Security
To streamline the transaction process, we pre-authorise your card details and hold the money until the moment the draw closes. Not only does it speed up the payment, but it also ensures the draw is fair, secure, and stops you from having to get up in time for the launch – just wait and see if you're a winner!

Exclusive Launches
Working with the biggest brands is what we do best, and over the years we've created some fantastic footwear, apparel and accessory collaborations that are available solely here at size?. Now, our size? launches app provides you with a hassle-free way to be in the running for each exclusive release, meaning the days of having to rush to your local store on the morning of release or wait in a queue online are no more.

Enter with size?access
Each draw is picked at random however for a higher chance of winning, join size?access for free and take advantage of all the membership benefits. Find out more
here
.

Delivery with DPD
Getting your product to you safely and securely is paramount to us; that's why every draw release is shipped to your desired address by the delivery experts over at DPD. You'll also be able to track your order until it lands on your doorstep.
​
How it Works...
​
Step 01
Download the app and pre-save your account details, making each draw entry quick and easy.

Don't forget to switch on those push notifications so you don't miss out on the latest launches.
Step 02
Select the launch you're after, confirm your size and click 'Enter Draw'.
Step 03
And that's it! Just play the waiting game and we'll inform you of the result - win or lose.

Note: if unsuccessful, your funds are released on launch day and can take up to 3-5 working days to show back in your account.
...
​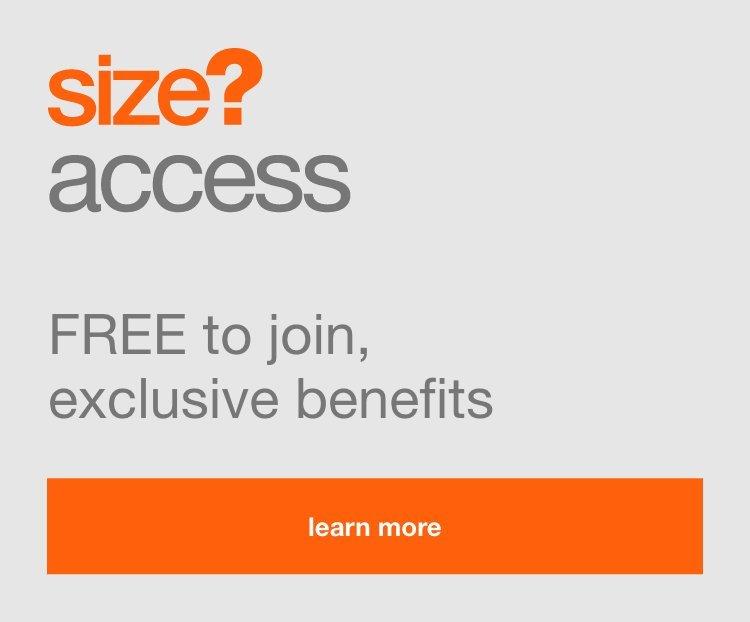 ​ ​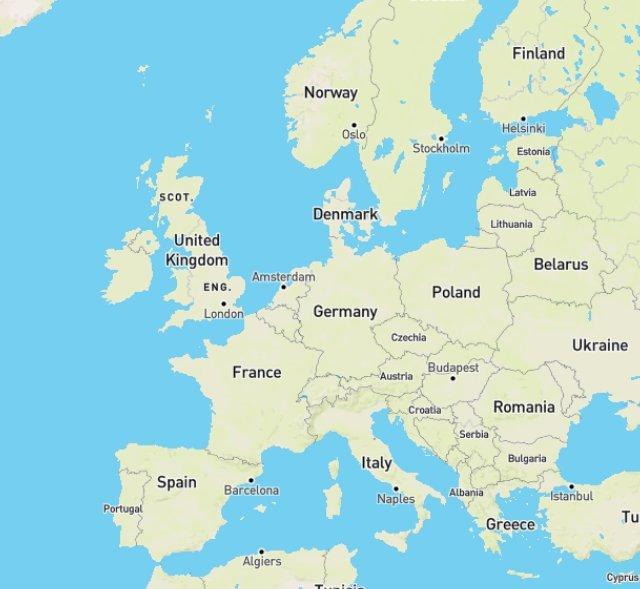 ​
Buy the Latest
size? Stores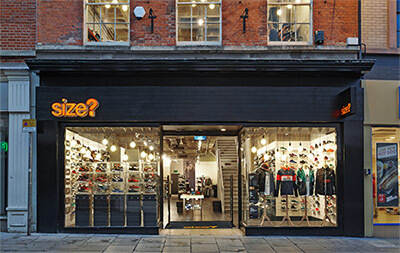 Find your nearest size? store
See All Stores
Deliver To
UNITED KINGDOM