Close Menu
Enter your search
Results
Trending Searches
Recent Searches
Payment Methods
Payment Methods
What payment options are accepted?
We accept the following method of payment:
Visa
Visa Electron
Mastercard
Maestro
American Express
Paypal
Klarna
Clearpay
Alipay
Wechat Pay
Union Pay
Openpay
All payments made are secure and you can safely enter your card details for your order.
size? Stores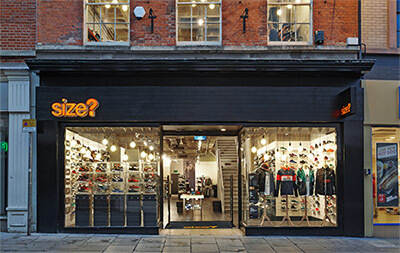 Find your nearest size? store
See All Stores
DELIVER TO...
United Kingdom