Close Menu
Enter your search
Results
Trending Searches
Recent Searches
Where's My Order
Login in to your account Go to My Orders. (Here you can see your purchase history). Once your order is dispatched, a link will be available which allows you to track your delivery from our couriers website.
Still no luck?
Head to our FAQ's or Delivery Info section. Alternatively, contact us via email at customer.service@size.co.uk. . We'll try to respond within 48 hours.
size? Stores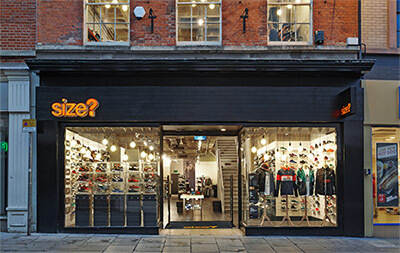 Find your nearest size? store
See All Stores
DELIVER TO...
United Kingdom