Close Menu
Enter your search
Results
Trending Searches
Recent Searches
Christmas shopping? Return until 6th Jan!
If you're struggling on what to buy for your friends and family this Christmas, our selection of gift ideas should make things a tad easier.
Within our festive line-up, there's a range of footwear, accessories, clothing, and shoe care from the likes of Nike, adidas Originals, The North Face, Stüssy & Carhartt WIP.
Shop Footwear
Shop Apparel
Shop Accessories
Shop by Price
Still struggling?
Thanks to Klarna, you can pay for your gifts in 2020 if you'd prefer. We've also extended our returns until the 6th of Jan to give you a little more leeway after the post-Christmas period.
size? Stores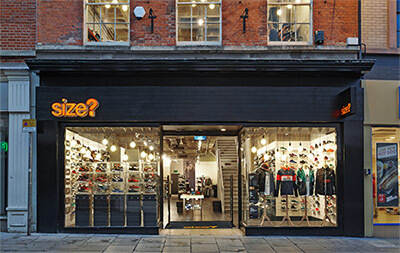 Find your nearest size? store
See All Stores