Close Menu
Enter your search
Results
Trending Searches
Recent Searches
THE STORY OF EQT
CLICK TO WATCH THE VIDEO
THE HISTORY OF EQT
It began with the end of a
decade. Out with the glitz,
glam, and excess of an era.
In with the essentialist
attitude of the '90s.
The Brand with the Three
Stripes knew it was now
or never: If it ever
wanted to return to form,
it needed to return to
function. adidas turned
to its history.
Stripping away anything
and everything that was
unnecessary. Rejecting
the overdone, strobe-lit
gimmickry of the time.
To provide everything that is
essential, nothing that is not.
It was 1991. The creation of
adidas Equipment. EQT was born.
EQT introduced a design philosophy
of pure purpose. Asymmetrical
construction. Wrap tongue.
The Three Stripes themselves,
offering improved support,
protection, and performance
for the athlete.
A range of sport shoes and
apparel featuring only the most
essential core components, each
fulfilling a specific function.
And nothing else.
Equipment Racing
Spring Summer 1991
"We called it equipment
because the word equipment
is sort of a no bullshit word.
You don't have a piece of
equipment to have fun with,
you have a piece of equipment
to do something with."
Peter Moore, Creative Director of the Original EQT.
Further proof was found
in the colour palette -
a complete rejection of
the research and market
trends of the time.
Colours chosen not because
they were popular,
but because they were functional:
Black for simplicity,
strength, and essentialism;
and a never-before-seen
sub-green, a symbol of
sport, ecology, quality,
and newness.
EQT Running Support
Spring Summer 1993
With the introduction of EQT
came a complete reset for the
brand. The new essentialist
philosophy was heralded by a
new logo, which was inspired
by nothing but the Three
Stripes on the sneakers
themselves.
The Equipment Logo, and an
iconic colour combination of
white, black and green, soon
became a promise to generations
of athletes: of uncompromised
performance, comfort, fit.
The best of adidas, no matter
which sneaker you selected,
no matter which article of
apparel you called your own.
As times change, adidas
Originals reflects on its
past. Discovering that what
is at its core is timeless.
And letting it enforce what
will shape its future.
Relaunch of The OG
EQT models in 2014
CLICK TO WATCH THE VIDEO
EQT ADV is introduced
as a precursor to the
2nd Generation of EQT.
In 2017, the Equipment Line
returned. To mark this new
era for EQT, adidas Originals
radically rethought the
sub-green launched 25 years
before, by turning to its
complete opposite, Turbo Red
— a new signature colour for
the collection, a new symbol
for a new generation.
"To be true to the past,
we have to be courageous
with the future."
Nic Galway, VP Global Design, adidas
originals
The reintroduction of EQT
marks a redefining of style.
Style not governed by trends
or fads, but on a sense of purpose, utility, quality.
The sneakers legacy of quality
was carried into the now.
Premium materials, purposeful
construction and the adidas
trefoil. Marking EQT as one of
the iconic originals. But its
core design and its message
remained unchanged.
The best of adidas
in its newest form.
German photographer Juergen Teller captured the EQT collection on the streets
of Berlin
Everything that is essential
Nothing that is not
size? Stores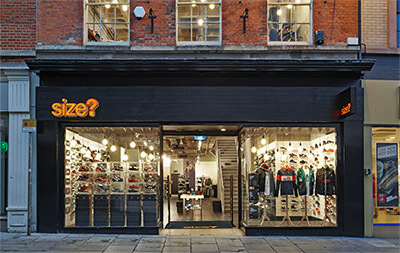 Find your nearest size? store
See All Stores
Deliver To
UNITED KINGDOM